ESG Data : A mega trend with high operational challenges
ESG investing (Environmental, Social & Governance) has grown 10x from 2018-21. This growth combined with new regulatory requirements is fuelling huge demand for ESG Data.
Unlike Financial Data (mostly quantitative), the ESG Data is qualitative and narrative. Source data lying in company documents is more often than not "textual" when it comes to disclose data points like workplace health and safety, diversity in leadership, etc.
Because ESG Data is heterogeneous and qualitative in nature, it requires high level of human interaction to extract and analyse from documents. Most existing processes are not scalable.
Document Genome captures and aggregates exact narrative information across a mass of complex and heterogenous documents. Document Genome allows smart 360°consolidation of ESG text content from many documents to know "who", "what" and "where" about anything.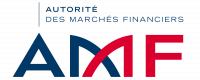 "Due to their varying degrees of availability and the low level of standardisation, the issue of the quality of non-financial data collected is taking a central dimension"

BlackRock global alts head: "Quality of ESG data is a challenge"

"Organizations that can report on ESG effectively have a critical market opportunity compared to their competitors."
How Document Intelligence can help:
productivity, accuracy & traceability
Today the manual way is the only way
Financial service firms have a large volume of internal and third-party documents (

Text or scanned PDF

)

There are valuable

business opportunities and risk management

data from harnessing insights and trends within this

unstructured data

.

Organizations rely on skilled individuals

to read sections of these documents, with

no systematic way

of categorizing and understanding the information and trends.
How Document Genome can help
Document Genome automatically consolidates unstructured text and scanned document text data into a unified, searchable and automatically categorized database. The solution accepts any document type in most languages as input,

No-code flexible interface allows to get instant insight with audit trail to meet with reporting and diligence requirements.

Multiple proprietary text sequencing techniques are applied to adjust quickly to the needs and preferences of the business thanks to the highly customizable and modular design
How Document Genome Works
Whether you need a comprehensive, customizable, fully-packaged or just one data point to ensure ESG datapoint or a regulatory compliance, Document Genome empowers businesses to efficiently assess, analyse and report on anything valuable to you and everything required by regulation or your specific situation
Achieve sustainability goals through efficient collection and management of environmental and corporate social responsibility (CSR) data. Ensure quality and auditability of ESG data to calculate and report on sustainability performance
Fund Prospectuses & KIIDs

Annual & ISR Reports

Internal & External PDF Docs

More..
Unstructured document into a unified, searchable and categorized database
Consolidated Word Map

Build Queries

Automate Reports

Feed your information system
Document Genome: Control on ESG data & reporting capabilities
ESG wordings framework repository
Before anything you need to assess your situation fast and over time. What is your ESG wording ? Is there wording variation ? Any consistency issues ?
Build and maintain ESG Wording Framework (interactive central repository of ESG wordings) from a mass of documents

This central repository of ESG wording will be the foundation for your ESG reporting capabilities
SFDR and Taxonomy
From precontractual documents (Fund Prospectus, KIID) or other PDF documents loaded into Document Genome

Document Genome can help review across the actual content of many documents at the same time with simple queries

Produce reports with audit trail to quantify the compliance or discrepancies with unmatched accuracy and productivity
EET Reporting
From documents loaded into the system, Document Genome will help teams to extract the exact content of documents on PAIs, etc.
GHG emissions, Energy efficiency, Water, Waste, Biodiversity
Social & employee matters, human rights, anti corruption and anti bribery, governance
And more…
Reasons why clients choose Document Genome
Document Genome enables businesses to take control over their own ESG research and have 100% trust in the quality and traceability of their ESG Data from documents
What Document Genome helps you with
Input of small or large quantities of diverse documents containing various ESG information
Creation of a fully-searchable and traceable library of information on any topic
ESG-relevant information can be automatically identified, reviewed and extracted for integration into other front office analytics, compliance and monitoring and client reporting systems.
Both Fixing Consistency and coverage issues..
ESG ratings providers have vastly different approaches and partial coverage . This results in discrepancies between the providers and reduced confidence or confusion. Document Genome address both by processing all documents you feed in.
..and addressing Quality & Transparency Concerns
The sourcing and methodology behind the ratings are highly challenged. Institutions are looking for independent or complementary ESG Data Sourcing they can trust. Document Genome address both with transparent data audit trail capabilities
Intelligent Companies working with Document Genome